EU ETS and the maritime sector
Download the article as PDF:
The inclusion of the maritime sector into the EU ETS
On July 14, 2021, the Fit for 55 package was introduced by the European Commission to support the success of the European Green Deal. A notable aspect of the package was the suggestion to include the maritime sector in the EU ETS carbon scheme.
The Fit for 55 sets a new target for reducing ETS emissions by 62% (previously 43%) compared to 2005. This will be achieved through a linear reduction factor of 4.3% from 2024 to 2027 and 4.4% from 2028 to 2030.
On December 18, the EU Council and EU Parliament provisionally accepted the Commission's proposal. The agreement was later endorsed on February 8. The information presented in this paper is based on the original July 14 proposal, the text of the trialogue agreement on the EU Emission trading scheme dated February 8 this year and other publicly available information.
The EU ETS: A "cap and trade system" and the CBAM
The EU Emissions Trading System (ETS) operates on a "cap-and-trade" basis whereby the EU imposes a cap on the amount of CO2 that can be emitted, which is reduced annually. Companies must possess a European Emission Allowance (EUA) for every tonne of CO2 they release in a calendar year. At the end of each year, they must surrender sufficient allowances to account for their total emissions. The maritime sector must surrender the allowances by September of the following year.
Heavy industries have traditionally been given a set number of emissions allowances at no cost to level the playing field with non-EU businesses with less strict climate regulations. However, with the implementation of the CBAM (Cross Border Adjustment Mechanism), these free allowances will gradually be eliminated.
The phasing-out of free allocation under the EU ETS will co-occur as the CBAM's phasing-in from 2026-2034. Notably, the maritime industry will not receive any free allowances.
The Maritime sector – the details
Scope of vessels, timeline and phase-in:
Most large vessels will be in the scope for the EU ETS from the start of 2024. Big offshore vessels of 5,000 gross tonnages (GT) and above will be included in the 'MRV'[1] on the monitoring, reporting and verifying of CO2 emissions from maritime transport regulation from 2025 and in the EU ETS from 2027.
General cargo vessels and offshore vessels between 400-5,000 GT will be included in the MRV regulation from 2025, and their inclusion in EU ETS will be reviewed in 2026.
The obligations to surrender allowances will be phased-in gradually, starting with 40% for verified emissions from 2024, 70% for 2025 and 100% for 2026.
Which emissions will be included?
In 2024 the EU ETS will solely include CO2 emissions, whereas non-CO2 GHG emissions (methane and Nitrous Oxide) will be included in the MRV regulation from 2024 and the EU ETS from 2026.
Geographical scope and voyages:
The EU ETS will cover all emissions from intra-EU voyages and within EU ports, as will half of the emissions for journeys to or from a non-EU country. The Commission will provide a list of non-EU container transhipment ports within 300nm of an EU port that will be excluded from the "Port call" to avoid evasive behaviour. Hence, ships will also have to surrender 50% of their emissions for the leg arriving in these transhipment ports outside the EU and the leg from the transhipment port into the EU.
[1] The EU MRV (Monitoring, Reporting, Verification) is a mandatory monitoring, communication and verification system set up by the European Commission for ships over 5,000 GT travelling on one or more commercial routes (goods or passengers) to and from EU ports, regardless of their flag.


Compliance and non-compliance
To operate legally, every company must be registered with an administering authority. For EU-based companies, the administering authority will be the member state of registration. For companies outside the EU, it will be the member state with the highest number of port calls from voyages performed by the ship company in the last two monitoring years. If the company has not traded in the EU during the last two years, the administering authority will be the member state of the first port call in the EU.
Shipping companies that fail to surrender allowances will be liable to an excess emissions penalty of EUR 100 mt and will still be responsible for surrendering the required allowances. Companies that fail to comply for two or more consecutive periods may be denied entry to the EU.
Who is responsible: Shipowner or operator?
 Shipping companies must register and surrender emissions allowances. The shipping owner is ultimately responsible for surrendering the allowances, despite any contractual rights with parties like charterers who purchase bunkers. Notably, earlier versions of the EU ETS Directive had yet to rule out the possibility of holding charterers accountable for adhering to regulations. However, article 3gaa of the draft amended EU ETS directive says,
 "The shipping company remains the responsible entity for surrendering allowances as required under Article 3ga and Article 12 of this Directive and for overall compliance with the provisions of national law transposing this Directive. Member States shall ensure that shipping companies under their responsibility comply with their obligations to surrender allowances, notwithstanding their entitlement to be reimbursed by the commercial operators for the costs arising from the surrender."
The EU Commission will release a list of shipping companies that must comply with the EU ETS Directive and identify the administering authority they must register with. This will probably be the authority of the Member State where they are based, or if they are based outside the EU, the Member State where their vessels visit most often.
Carbon content in bunker fuel
Bunker fuel's carbon content varies by the specific grade and source. On average, 1 mt bunker fuel contains 0.85 to 0.90 mt of carbon, which results in 3.1 to 3.2 mt of CO2 emissions (One carbon (C) molecule connects with two oxygen (O) molecules and produces carbon dioxide (CO2).
Based on the EU Commission Delegated Regulation (2016/2071 on monitoring carbon dioxide for the EU MRV, we assume that the same methodology will be applied in respect of the EU ETS. See also resolution MEPC.245(66) from the IMO.
Hence, CO2 emission can be calculated by applying the following formula.
CO2 emissions = Fuel consumption * Emission factor
Fuel consumption shall include fuel consumed by main engines, auxiliary engines, gas turbines, boilers and inert gas generators. The MRV regulation states that the following default values for emission factors for fuels used on board shall be applied:

Please note that the Emission factor may vary slightly depending on the specific composition of the
bunker fuel and other factors. Additionally, note that this emission factor only accounts for CO2
emissions and does not consider other greenhouse gases or pollutants
How to obtain EU ETS allowances and hedge EUA risks
To obtain emission allowances, buyers can participate in auctions hosted by the European Energy Exchange (EEX), appointed by the EU Commission to handle this. Additionally, allowances can be traded bilaterally or through European Emission Allowances (EUAs) derivatives. The EUA futures market at ICE ENDEX has grown in importance and is considered highly liquid. The December futures contracts offer the best liquidity and highest outstanding amounts. Companies exposed to European Emission Allowances (EUA) can consider hedging the risks.
Global Risk Management can help you and your company trade the EUA derivatives and cover your risks. We have different tools and can create tailor-made risk management to match the company's exposure in the best possible way. Do you want to know more? Get in contact and learn more about how we can help you.
Biofuels and the EU ETS
The EU ETS permits the usage of a zero CO2 emissions factor for biofuels and renewable fuels that meet sustainability and GHG emissions-saving standards under the EU's Renewable Energy Directive (RED).

Disclaimer
This marketing document, subject to modifications, is given for purely informational purposes and does not constitute a contract. This document is confidential, intended exclusively for the person to whom it is given, and may not be communicated to any third party, nor distributed to a person or in a jurisdiction where such distribution would be restricted or illegal and may not be copied in whole or in part, without the prior written consent of A/S Global Risk Management Ltd. Fondsmæglerselskab ("GRM"). The contents of this document are not intended to provide investment advice nor any other investment service, and the document does not constitute and under no circumstances should it be considered in whole or in part as an offer, a solicitation, advice, a personal recommendation to purchase or subscribe for an investment service and/or product, nor an invitation to invest in the class of assets mentioned herein. No investment decision or instruction should be based solely on this document. The information indicated in this document shall not be considered as legal or tax or accounting advice. Furthermore, accessing some of these products, services, and solutions might be subject to conditions. Some of the products and services mentioned in this presentation are reserved only for a certain category of investors and/or adapted to investors who are sophisticated and familiar with these types of investment products and/or investment services and/or class of assets. The reader of this document is responsible for observing all applicable laws and regulations of the relevant jurisdictions. Any simulations and examples included in this document are provided only for indicative and illustration purposes. The present information may change depending on market fluctuations, and the information and views reflected in this document may change. GRM does not take on any responsibility to update or make any revisions to this document, and GRM does not offer any guarantee, express or implied, as to the accuracy or exhaustivity of the information. The historical data and information, including any quoted expression of opinion, have been obtained from, or are based upon, external sources that our company believes to be reliable but have not been independently verified and are not guaranteed as to their accuracy or completeness. Our company shall not be liable for the accuracy, relevance or exhaustiveness of this information. Past performance is not a guide to future performance and may not be repeated. Investment value is not guaranteed, and the value of investments may fluctuate. Estimates of future performance are based on assumptions that may not be realised and should not be deemed an assurance or guarantee as to the expected results of investment in such asset class(es). To the extent communicated in the United Kingdom, this promotion is directed only at (1) high-net-worth companies and other businesses of the type set out in Article 49 of the Financial Services and Markets Act 2000 (Financial Promotion) Order 2005 (FPO) and (2) investment professionals of the type set out in Article 19 of the FPO, and the services described in this promotion are available only to such persons. This promotion is not directed at any other UK persons and must not be acted upon by any other UK person. This promotion is not intended for or directed at any person or legal entity within the US nor any of its territories.
[1] The EU MRV (Monitoring, Reporting, Verification) is a mandatory monitoring, communication and verification system set up by the European Commission for ships over 5,000 GT travelling on one or more commercial routes (goods or passengers) to and from EU ports, regardless of their flag.
Download the article as PDF: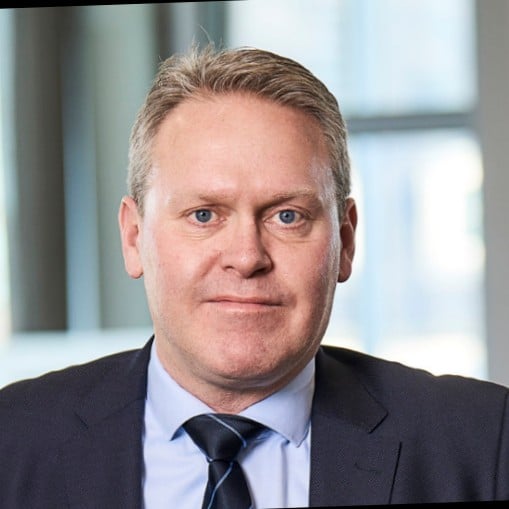 Arne Lohmann Rasmussen
Chief Analyst, Head of Research at Global Risk Management
Phone +45 2146 2951
Arra@global-riskmanagement.com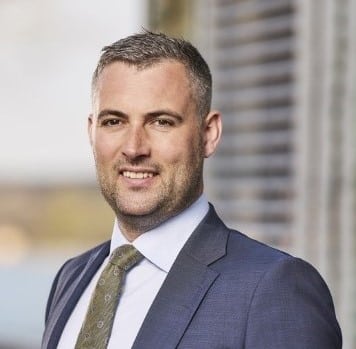 Providing your solution
Global is part of USTC, one of Denmark's largest companies, and with roots tracing back to the 19th century. 
Through close cooperation with our clients, we deliver bespoke hedging solutions to mitigate their energy price risks.
Get your solution today. We are standing by to service you.
Riding the Roller Coaster
Riding the Roller Coaster